Family Based Green Card
Attorney in Phoenix, Arizona
Green Card Through Family-Based Petition
Most people who apply for a Green Card will have an immigration petition filed for them. Someone usually must file the petition for you; although you may be eligible to file for yourself in some cases.
The family-based petition requires an underlying immigrant petition before you can file your adjustment of status. In some cases, you may be able to file the petitions concurrently or at the same time.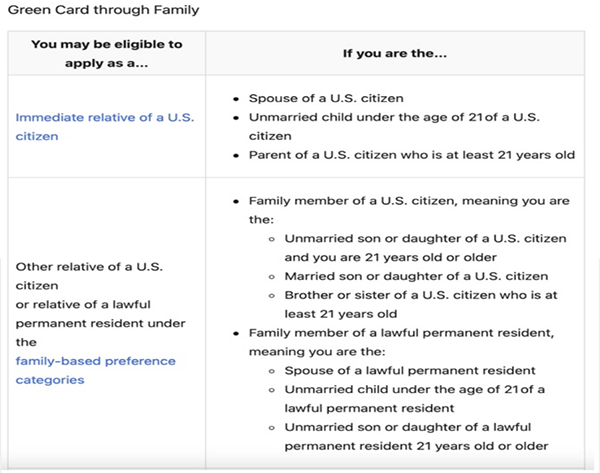 It is extremely important to understand the process you are beginning and all the requirements it entails. Every case is different and understanding the law and following the legal procedures correctly will ensure you are successful in obtaining your Green Card.
USCIS officials will review your case to determine whether an interview is necessary. When you attend the interview, you and the family member who filed the immigrant petition for you must appear and take all relevant evidence. If you are looking to petition for a family member or have someone who can petition for you, call us today.